THE COMPANY VASPO
The Slovak company VASPO® STONE, s.r.o. is a family business operating on the market since 1990. However, the development dates back to 1981 when the first Pieskovec tiles were made.
The main product is the production of perfect imitations of natural stone of the highest quality on the market. Since its establishment, the company has used its own unique technology, its own development as well as its own design of the final appearance of tiles. The production process is relatively time-consuming and labour-intensive, but only thanks to these a high trueness of imitation is achieved while maintaining excellent technical properties. The resulting colour effect on the surface is the same throughout the cross-section, which guarantees almost unlimited colour fastness, durability, and together with even the finest capillaries, documents the uniqueness of the technology used.
The creed and motivation of the company VASPO is to bring customers an affordable and technically more perfect replacement of natural stone, which, thanks to its appearance, reminds of the age-old connection of the human with nature.


HUMANITY
"Your satisfaction is actually our satisfaction."
 
- Customer satisfaction is in the first place.
- We want to achieve a lifelong partnership through cooperation.
- We want our clients to feel comfortable and relaxed with us, like being "at home"
FAIRNESS
"We are not looking for excuses but a solution."
- When dealing with clients, we discuss fair conditions.
- In the business relationship we rely on fair communication with the clients.
- We are aware of our responsibility for the quality of our products throughout the entire production process.  
TRUST
"We maintain honesty with each other and confidence in the quality of our products."
- Honesty is the cornerstone of our cooperation.
- We prefer trust and respect for long-term cooperation.
- We offer quality consultancy from our qualified staff.  
GREEN FOOTPRINT
"Being in harmony with nature is our priority."
- We make our products with the help of green energy which protects nature.
- We try to burden the nature to a minimum extent.
- We recycle with respect to ecology.
- We maintain the purity of the production process.
- We separate waste.
- We reduce waste from poor quality production.  
​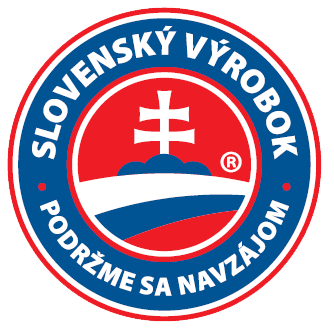 A wide range of our car fleet will adapt to the size of your order and ensures reliable transport to your dealer.
Podstránky obrazok:



We have been trying to materialize our
idea of ​​the perfect imitation of nature for
40 years ... more
 

 

The exceptional quality requires higher
costs and it is guaranteed by decent
manual work ... more

Lots of photos and ideas

from our satisfied customers

... more
AKCIA